Bonita's Inspiring Story...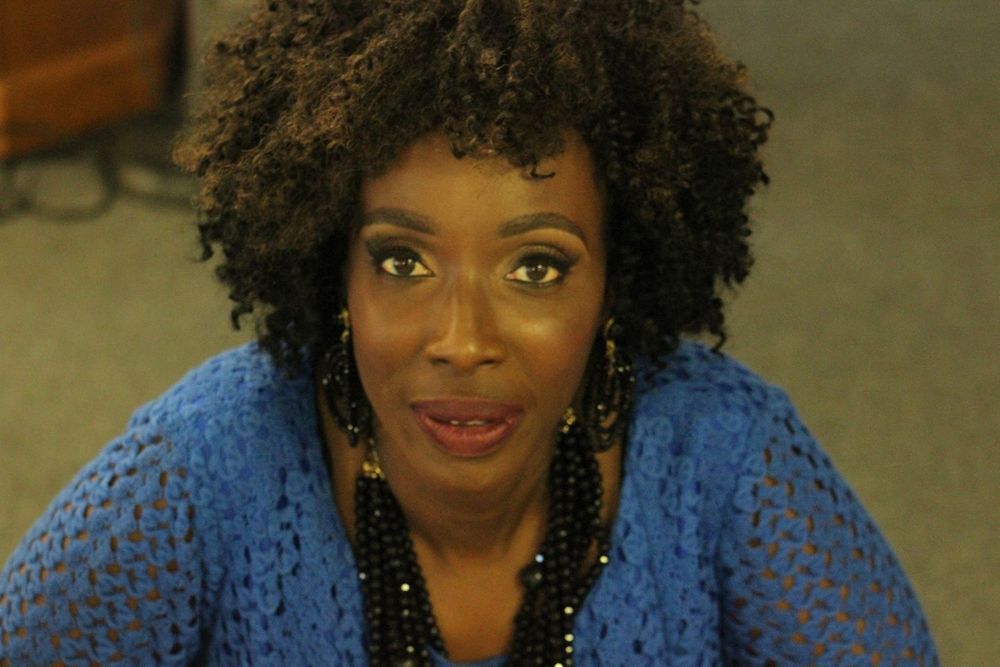 Born to Sing...
Without a doubt, Bonita has been anointed to sing! She was born on March 28, 1971 in Stamford,CT and was singing before she could even speak! As early as age 3, Bonita would hear lyrics on the radio and mimic exactly what she heard. During her first live performance, Bonita blew her audience away! People were so impressed and amazed, as they simply couldn't believe this big voice was coming from such a little girl!
After spending her early years with her parents in Hartford,CT, her family relocated to Kinston, NC in 1974. Bonita would hone her skills while participating in music programs offered in Lenoir County Public Schools. She joined the chorus and in 5th grade, she was chosen to sing "The Way We Were" by Barbara Streisand. When she sang that song, there was not a dry eye in the room. During her 8th & 9th grade years, she was always active in the community, performing at events like NAACP banquets or weddings. She is a graduate of Kinston High School, Class of 1989, an alumni of Craven Community College with an Associates of Arts, and and alumni of the UAFWB Bible College where she graduated as valedictorian of the 2015 class with a Bachelor of Biblical Studies.
To maintain a competitive edge, Bonita took years of private lessons with vocal coaches under the tutelage of Thomasine Hassell, Chantel Hollacheck, the late Wynona Daves, and Martha Mainor.
Bonita's Singing Career...
At age 12, she started her own gospel singing group, a trio called "Tried by Fire." Determined and focused, Bonita thrived in her role as band leader and demonstrated her entrepreneurial skills at a very young age. Bonita would open up for all the national recording gospel artists who came to town like Shirley Caesar, John P. Kee, Luther Barnes, The Winans, The Williams Brothers and many others. Bonita has appeared and won first place on numerous occasions at the world famous Apollo Theatre in New York City. By the time she reached high school, she was already considered a professional singer!
Today, Bonita is enjoying the flexibility of being an independent recording artist. Her talent is in high demand, as she is frequently requested to sing at venues and events throughout Eastern North Carolina!
In June of 2017,  Bonita was nominated and won two awards given by The Rhythm of Gospel Awards for Traditional Artist of the Year and Best Performance by a Female Artist in Jacksonville, Florida.
She also in July of 2017 was nominated and recognized as the winner in the Independent Gospel Artist category of Traditional Vocalist of the Year from the Radio Alliance Awards also located in Jacksonville, Florida. 
Although she's experienced many tribulations, Bonita's life lessons are part of her unique tapestry that enables her to relate to people who are hurting. One of her biggest accomplishments is her outreach work with those who are incarcerated, sharing God's love through song. Indeed, Bonita has defined her own success, choosing to embrace an obedient lifestyle according to God's will for her life and career. She simply allows God to do the navigation and depends solely on Him to direct her career path- living by her motto, "If I make the way, then I'll have to pay the way. But if I allow HIM to make the way, he'll pay the way!"
Bonita married her husband/manager, Eric B. Simmons in 1994. They have three wonderful children- Mykeva, E.J. and Landon. In October of 2000, Bonita was ordained into the Ministry as "Elder" by national Bishop Andrew Mcrorey Jr. of the Joy Mission Church of Deliverance, Hartford, CT.
She also continues to serve Family Worship Center, "Ministry of Restoration" where the Pastor is George E. Fields Jr.
Because serving and outreach is a part of the tapestry for Bonita's unique song ministry, being a part of the legacy of her father, the late, Bishop Landon O. Burney and the ministry that he founded is the reason she serves with great tenacity.
Bonita and her family became members of Without Limits Christian Center in 2016 where the Pastors are James and Le'Conte McIver.
Whenever and wherever there's a NEED; Bonita serves  ----------